San Francisco Remodel Addition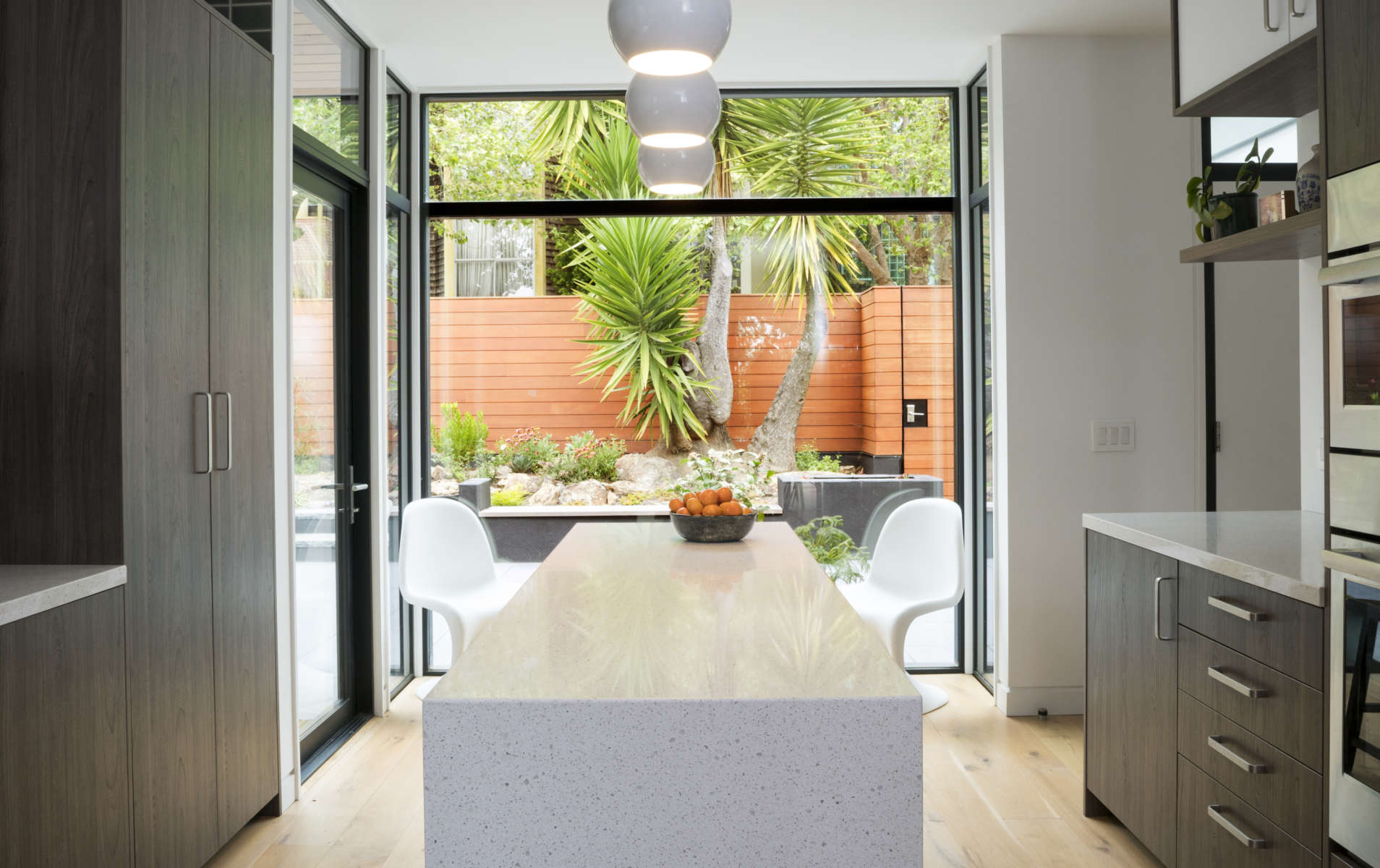 The owners of this San Francisco three-story hillside residence hoped for a brighter outlook for their MCM home. The original enclosed interior staircase prevented light from penetrating the adjacent rooms. A redesigned open steel staircase with floating treads now allows light from above to filter down through all levels. The primary bedroom located at the rear facing a hillside was expanded with large sliding doors that open out to a new deck, creating a relaxing private retreat for the parents while flooding the bedroom with natural light. San Francisco required the original look of the front facade to be maintained for historical purposes, and the back of the expanded primary closet cabinetry that now faces outward was painted black in order to maintain the appearance of the original window design. The family of four now enjoys much brighter days and a more open feel in their reconfigured house, including a new family room on the lower level, which they can enjoy together.
Klopf Architecture Project Team: John Klopf, AIA, Chuang-Ming Liu, Ethan Taylor, and Yegvenia Torres-Zavala
Contractor: A.L. Martin Construction Inc.
Structural Engineer: ZFA Structural Engineers
Photography: ©2017 Scott Chernis
Completion Year: 2017